Tinderbox making new work at The Crescent
18 July 2022
We are excited that Crescent Hub organisation, Tinderbox Theatre Company, is making their latest play Birds of Passage in the Half Light, written by award-winning playwright Kat Woods, at The Crescent over the next 4 weeks.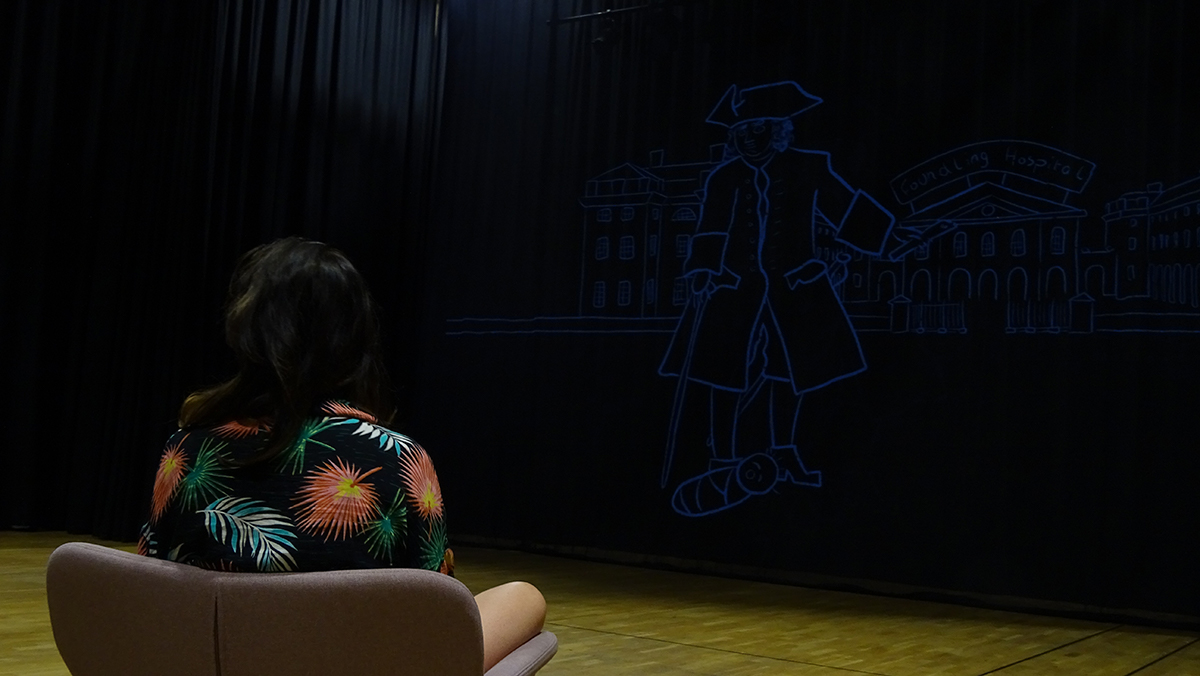 A dark, comedic excavation of transgenerational storytelling, the play is a proclamation of womanhood, female shame and the weight of history.
Set in post-conflict, rural Fermanagh, this one-woman show exposes the complicated relationship between Her, faith and the generational impact upon her female lineage. We explore the fractured world of Her as she battles with the dogmatic, iron grip that controlled Ireland for centuries. We watch as she tries to set herself free from the dense weight of ancestral wounds.
The battle between the rigidity of religious ideology and the multifaceted realities of women's daily life is brought to the fore with sensitivity and sharp precision as our character - Her - attempts to uncover her present day experiences, leading a heartfelt call for societal change.
Birds of Passage in the Half Light uses powerful and rich storytelling, breath taking vocal narration, dynamic animation, intricate sound design and radical movement to explore themes of trauma, sexuality and guilt. The show is in part inspired by the Tuam Mother and Baby Home and the shock discoveries of the 2015 commission into the practices of Mother and Baby Homes across Ireland.
Written by Edinburgh Fringe favourite Kat Woods, who returns for her 5th Edinburgh Festival Fringe and 3rd year at the Gilded Balloon, the show is directed by Tinderbox Theatre Company's artistic director Patrick J O'Reilly and stars Fiona McGeown. It is funded by Arts Council Northern Ireland.
The play will be performed at the Edinburgh Festival Fringe 2022 from 16 - 29 August at the Gilded Balloon Teivot Room. For more information click here.
Upon their return from Edinburgh Festival Fringe, the play will be performed at the Duncairn Arts Centre Belfast. More information about tickets coming soon.
Creative Team
Writer - Kat Woods
Theatre Maker - Patrick J O'Reilly
Creative Producer – Alice Malseed
Actor - Fiona McGeown
Set Designer - Tracey Lindsey
Costume Designer - Enda Kenny
Sound Designer - Isaac Gibson
Animator - Fergus Wachala-Kelly
Lighting Designer - Mary Tumelty
Production Manager - Rory Casey
Stage Manager - Sophie Thompson
« BACK