The Crescent Youth Theatre explore the chaos that is growing up and being part of the universe.
27 February 2019
As part of The National Theatre's Connections Festival 2019, The Crescent Youth Theatre presents Chaos. Running from the 16th – 17th March at The Crescent, Chaos was written for the Connections Festival by Laura Lomas, is directed by Andrea Grimason and is produced and presented by a group of young actors, who know very well the frantic and chaotic mess that life can be.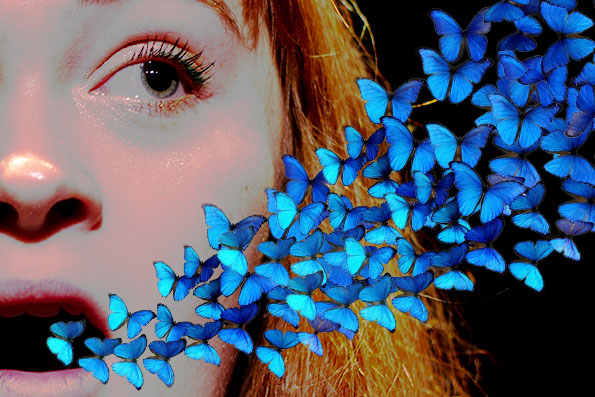 "She said the world is not straight lines. She said it's rough edges. She said it's chaos but we do the best with it."
A girl is locked in a room. A boy brings another boy flowers.
"He says when he thinks about him, which is all the time, he feels like there's butterflies in his stomach.
He says when he opens his mouth they fly out"
A girl worries about impending catastrophe. A woman jumps in front of a train.
This physical, witty and moving piece is a symphony of dislocated and interconnected scenes. It is a reflection of being young; of growing up and finding beauty and pain in the chaos of being alive.
The Director of The Crescent Youth Theatre Andrea Grimason said;
"Every time I read this play, I see something different in it. I get something different out of it; it challenges us as a company in such an organic way as we respond to the text physically and vocally. It is an extraordinary piece of writing that is universal and relevant and painfully real and the ensembles' performance will transport you into the chaotic and frantic teenage years, where life is urgent and vibrant.''
The writer of the play, Laura Lomas said;
"I'm interested in chaos. I think most of the time we try to impose order on our lives – we're scared of the mess of being alive; we want to contain it, to put our hands around it. I wanted to write something that embraced chaos, that celebrated it, in all its strange unpredictable energy, in all its trouble, and its beauty. I didn't want it to always make sense, but I did want it to feel very alive – all the ways I remember feeling as a teenager."
Chaos will be performed at The Crescent on Saturday 16th March at 7pm and Sunday 17th March at 2pm. Click here for further information or to buy your tickets.
About the National Theatre Connections Festival
Each year the National Theatre commissions ten new plays for young people to perform, bringing together some of the UK's most exciting up-and-coming writers with the theatre-makers of tomorrow.
300 youth theatre companies and over 6,000 young people from every corner of the UK are producing a Connections play this year. Ten companies will come to the National Theatre with their productions of plays by Luke Barnes, Rob Drummond, Katie Hims, Dawn King, Benjamin Kuffour, Ndell Leyshon, Lajaune Lincoln & Ben Baily Smith, Laura Lomas, Katherine Soper and Tom Wells.
About The Crescent Youth Theatre
The Crescent Youth Theatre is a drama outreach programme run by The Crescent. It was formed in 2013 and this will be the third time that the group has participated in the National Theatre's Connections Festival.
The group is made up of a diverse range of young people aged from 13 to 19 and since its inception, has gone from strength to strength. Last year's production of When They Go Low was particularly challenging for the group, with a final performance at The Lyric Theatre, Belfast, that was as impressively defiant as it was thought-provoking.
« BACK