The 11th Edition of Poetry Jukebox is here
17 October 2020
The Crescent is delighted to announce the return of Poetry Jukebox. In the spirit of internationalism, cross-border collaboration and a commitment to the people of Belfast and diaspora, we join an exciting range of partners celebrating some of our richest shared cultural heritage: literature.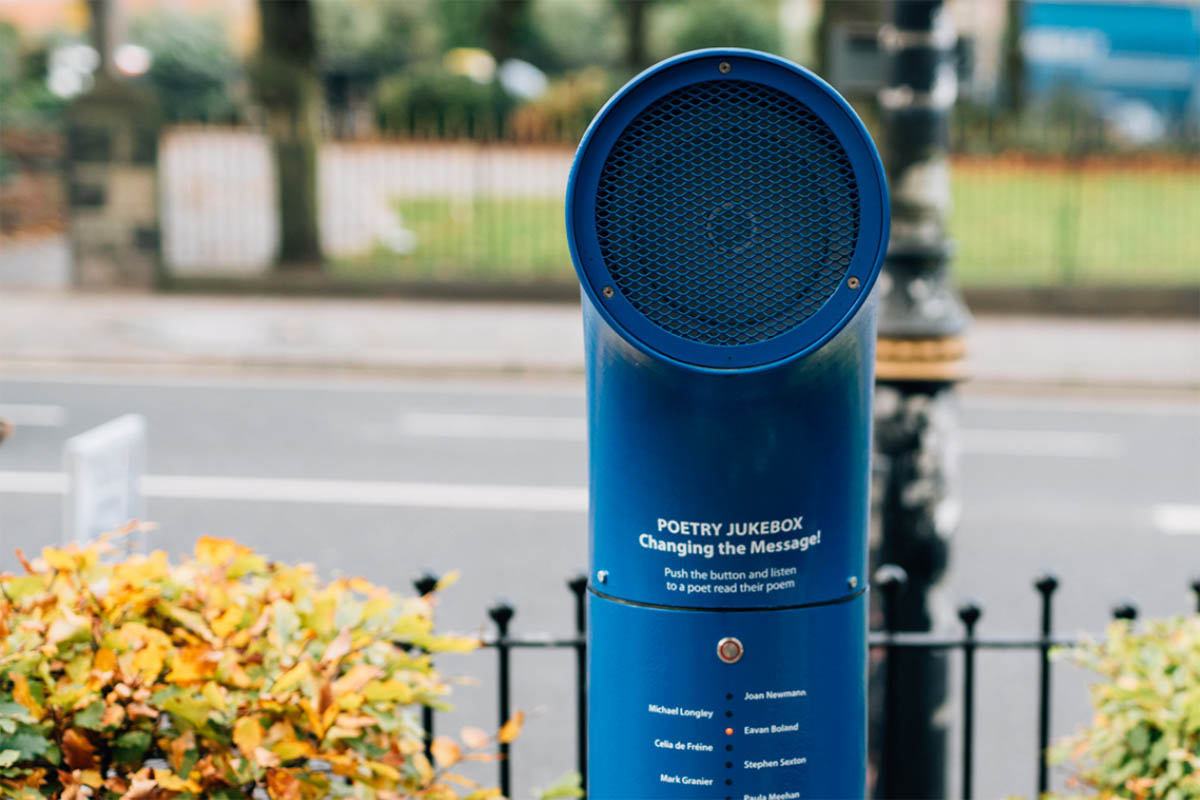 It is too simple
To say I miss you.
If there were a language
That could not say 'leave'
And had no word for 'stay'
That would be the tongue
For this strange country.
From Strange Country, by Seamus Deane
We are delighted to announce the launch of the lastest Poetry Jukebox curation No Word for 'Stay'. This selection of poems are by poets from Northern Ireland who have lived experience of The Troubles, resonate with the language of loss, grief and remembrance, but also with optimism.
There is a total of twenty wonderful poets and all of the poems are recorded in the poet's own voice and includes some of Ireland's most accomplished writers including Paul Muldoon, Celia de Fréine, Colette Bryce, Gerald Dawe, Ciaran Carson, Frank Ormsby. Poignantly it also includes Derek Mahon's wonderful poem, Everything Is Going To Be All Right as well as the momentous poem Ceasefire, by Michael Longley.
Poet and Artistic Director Maria McManus said, 'These are momentous and tumultuous times, socially, politically and artistically. Our poets invite the listener to pause, to take a moment to reflect and to connect with the self. The poems reflect inwards on the past, but the words speak to the present from our darkest days into the light.'
To launch this edition of Poetry Jukebox you can enjoy a discussion panel event featuring Professor Cliona NíRiordáin (Sorbonne Nouvelle, Paris) who will be in conversation with poets Paul Muldoon, Moyra Donaldson and Gail McConnell and will be broadcast as part of the Belfast International Arts Festival and in partnership with Centre Culturel Irlandais.
For more information, about this edition click here: CrescentArts.org/Poetry-Jukebox
« BACK