Belfast Book Festival set to cherish and champion international and local writers
22 May 2019
The 9th Belfast Book Festival gets underway on Friday 7 June and offers a diverse collection of over 80 authors, readings, 'in conversation' events and theatrical performances.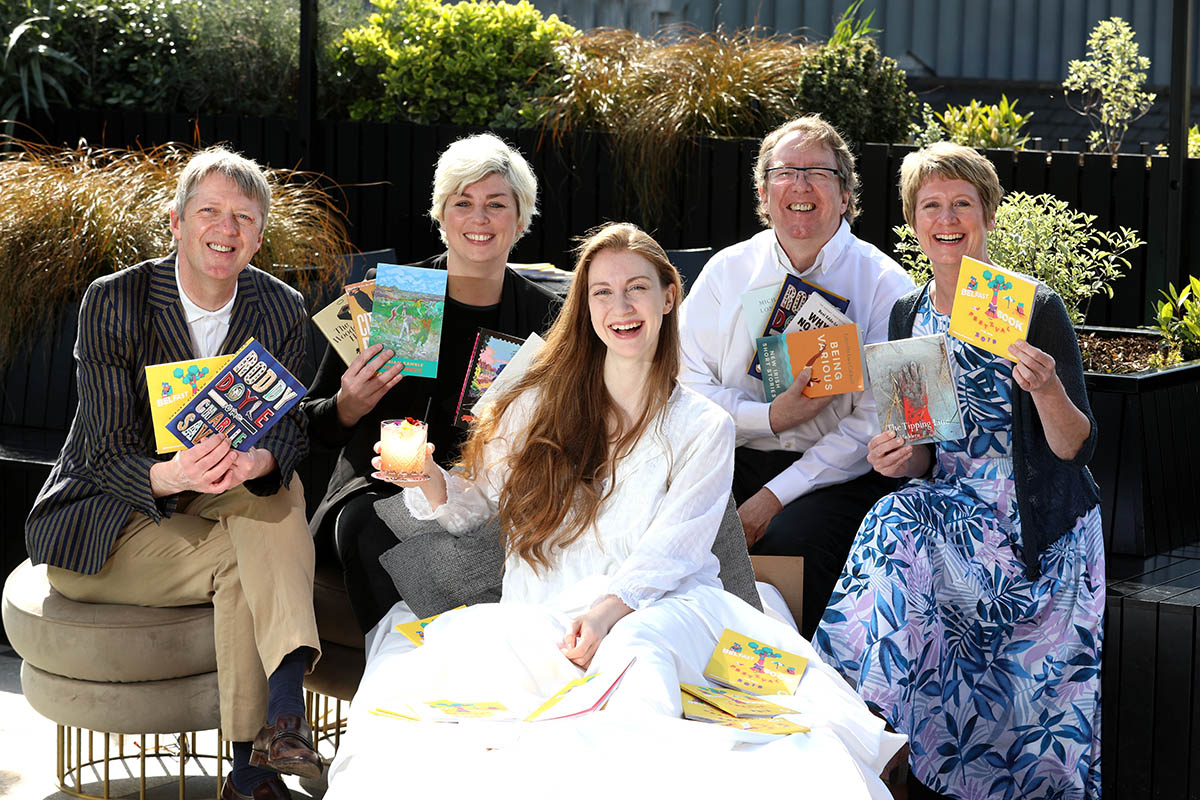 Although most events take place at the Festival's home, The Crescent Arts Centre, other Belfast venues will host including Festival partner, Bullitt Hotel as well as The MAC, Waterstones bookshop, Strand Cinema, The Black Box and The Great Hall at Queen's University, Belfast. More unusual venues include local pubs The American Bar and The Sunflower and Accidental Theatre.

High profile writers and personalities featured across the ten-day festival include Bake-off's Prue Leith, Lord David Owen speaking about Donald Trump and how past leaders have paved the way for the Trump presidency, Paddy Armstrong of the Guilford Four, television personality and satirist Will Self and renowned journalists Paul Mason and Reni Eddo-Lodge. Also presenting is Naomi Wolf, social activist and former political advisor to Al Gore and Bill Clinton, who will talk about her new book Outrages focusing on sex, censorship and the criminalisation of love.

Well-known local festival contributors include Lucy Caldwell, crime writer Sharon Dempsey, poet Medbh McGuckian, novelist Michael Hughes and famed poet Michael Longley who marks his 80th birthday with readings, conversation and a Duke Special musical performance of Michael's work.

The final day of the Festival commemorates Bloomsday: an annual celebration of the life of Irish writer James Joyce and his most iconic novel, Ulysses. The festivities will be in the company of some of Dublin's and Ireland's finest writers including Roddy Doyle and John Boyne.

Specially commissioned by the Belfast Book Festival and adapted by well-known local playwright Conor Maguire, Molly's Soliloquy kicks off the festival Bloomsday celebrations. The brunch-time event features actress Louise Parker as Molly Bloom reminiscing from her bed and the special theatrical performance includes brunch, tea or coffee and a choice of cocktails.

During the festival the winners of the Mairtín Crawford Awards for Poetry and Short Story writing will be announced on Saturday 15 June at 7.30pm.
Also, on Saturday June 15 is the annual Festival Family Fun Day which is run in partnership with Belfast City Council. Running from 12noon to 4pm the fun day is free for all and takes place in Lower Crescent Park located beside the Crescent Arts Centre and offers a full programme of book related entertainment for all the family.

Activities include sensory and interactive storytelling, art workshops, book trails, a poetry jukebox, craft stalls, lawn games and puppet adventures.

Festival Director Roger Courtney explains the ideas behind this year's line-up: "Our Festival team has designed this year's programme with everyone in mind and we're thrilled to welcome both celebrated global authors and poets along with local writers, who showcase the wealth of talent we have in our thriving literary community.

"We steadfastly believe books, authors and words really do matter and this is the ethos with which we have put together such a varied and colourful programme of events. Our theme this year is where do you like to read, and we'd love you to join in the conversation at #BelfastBook and share your favourite place to enjoy a book.

"On behalf of the festival team I'd like to thank our funders, sponsors and partners including the Arts Council of Northern Ireland, Belfast City Council, The Seamus Heaney Centre, book store 'No Alibis', Libraries NI and BookTrust NI. Also, Belfast city centre solicitors John Elliott, backers of the Alan Johnson and Dr Richard Shepherd events and Bullitt Hotel who are hosting a number of events in Baltic and Babel."
Damian Smyth, Head of Literature and Drama, Arts Council of Northern Ireland said, "The Belfast Book Festival with its broad and accessible approach has inspired the city to think differently about books. The programme for 2019 matches with a renewed energy and vision the very best editions of this vibrant celebration. The Arts Council, as principal funder, is proud to support the ninth festival as it continues to promote the immeasurable joy of books, in all their forms."

This year the festival team took to the streets of Belfast to ask the public about books and their impact on our lives and you can check out the video on the festival Facebook page https://www.facebook.com/BelfastBookFestival/videos/2531620580189769.

For more information and to book tickets go to BelfastBookFestival.com. Festival programmes can also be picked up in Libraries NI branches, theatres and arts venues throughout Northern Ireland.
« BACK