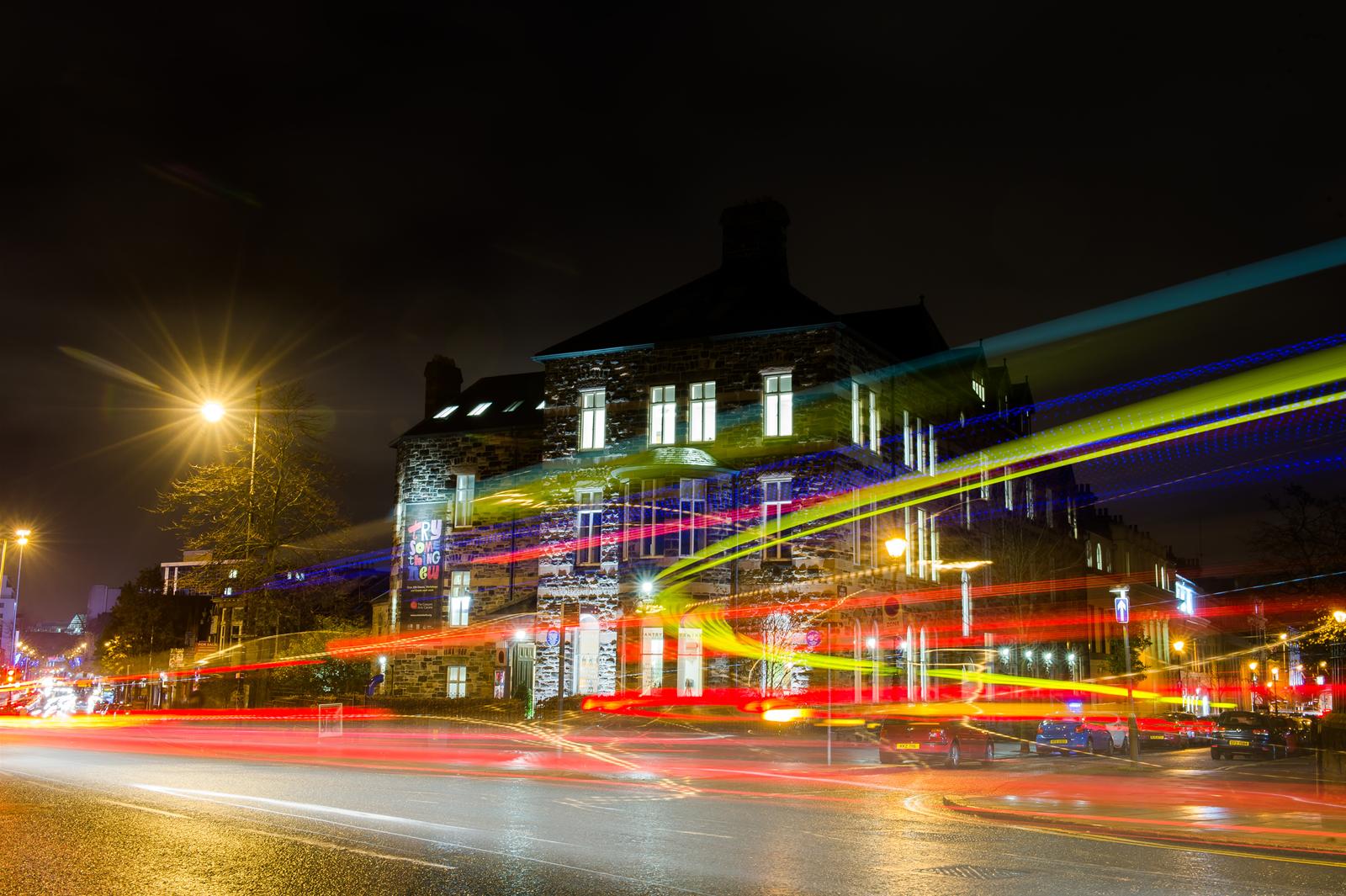 There's a lot to explore and enjoy inside The Crescent including:
A Theatre space (The Cube);
Two dance studios;
A music room;
An art studio;
Five workshop spaces;
A café
Eight permanent spaces hosting arts organisations.
The main activities that take place in the Crescent include:
A wide range of live music, theatre, poetry, dance and comedy events
An extensive programme of over 200 creative and learning classes for a wide range of ages and interests;
The annual Belfast Book Festival;
The Crescent Youth Theatre;
Community fun days;
A hub for a range of festivals;
External meetings and conferences, and
Creative apprenticeships.
Our building is your building: it's open and alive day and night. So come on in and start exploring The Crescent!