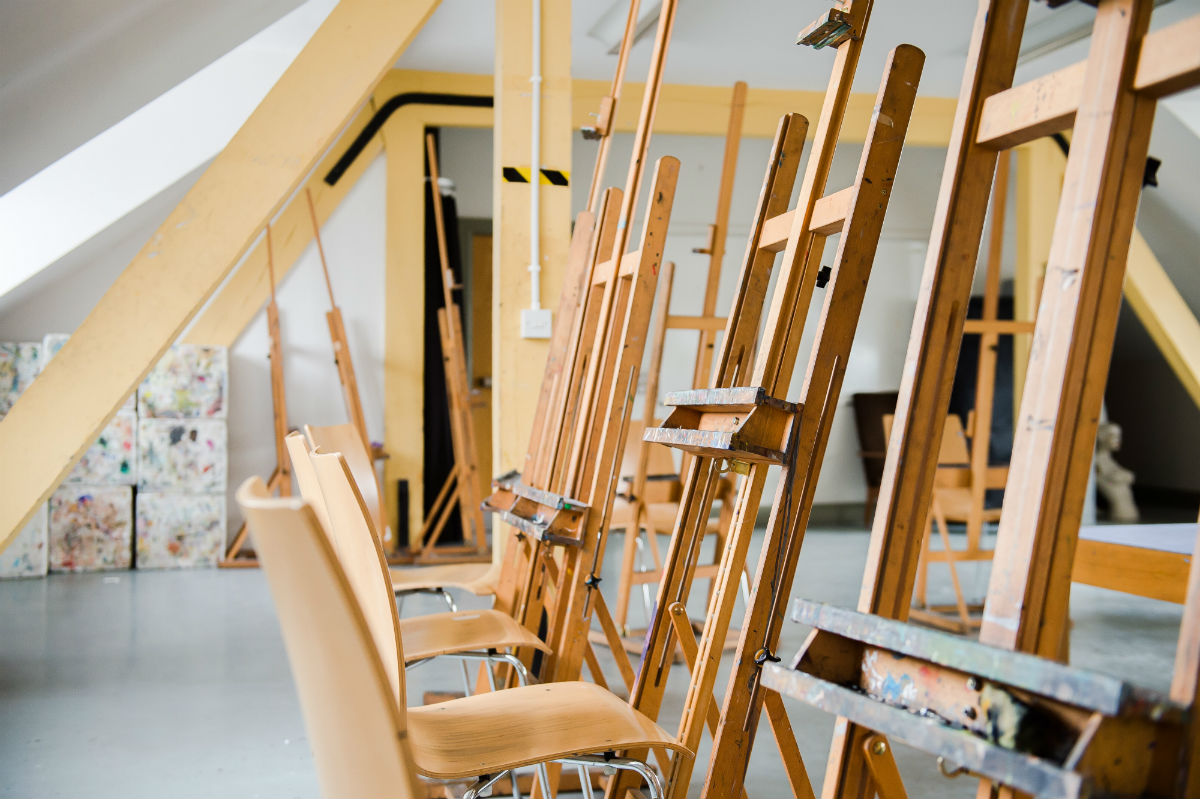 Based in South Belfast and close to central transport connections, our beautiful, refurbished Victorian building combines the original features of a historic building with modern technology to offer you a unique environment for a variety of activities.
There is disabled access throughout The Crescent, free Wi-Fi and an on-site café. We can also provide box office and technical support, facilitate equipment hire and our onsite cafe can provide refreshments and catering.
Our spaces can only be hired in blocks (8 hours or 4 hours) and cannot be hired by the hour.
As a registered charity, hiring our spaces provides much-needed funding for our artistic and educational programmes, so your support really does help us make a difference and is greatly appreciated.
NB. The Crescent is currently operating a reduced programme of activity, and a reduced capacity, in order to effectively maintain our COVID-19 mitigations and build customer confidence in returning to activity in a venue.
Space

The Cube

A beautiful cubed theatre space right in the heart of The Crescent

more info

The David Hill Studio

A multi-purpose space with floor to ceiling windows

more info

The Helen Lewis Dance Studio

A dedicated state of the art dance studio provides excellent facilities for dance and wellbeing courses and workshops

more info

The Margaret Byers Boardroom

The founder and pioneer of the Victoria College, Margaret Byers private study, is now a beautiful Boardroom space

more info

Workshop 1

A general-purpose space adaptable to almost any function particular craft classes

more info

Workshop 2

A general-purpose workshop that is adaptable to almost any function

more info

Workshop 3

A general-purpose workshop that is adaptable to almost any function

more info

Workshop 4

A general-purpose workshop that is adaptable to almost any function

more info

Art Studio

A large, bright and spacious art studio that takes advantage of natural light

more info